shop  CERAMICS 
Do you want to purchase  a handmade ceramic gift? Visit our shop in Amsterdam (free parking), we are open every Saturday and Sunday and on appointment or visit my webshop and get inspired here in advance!
Besides my ceramic works – everything 'limited edition or 'one of a kind' we have beautiful jewelery and lovely plaids!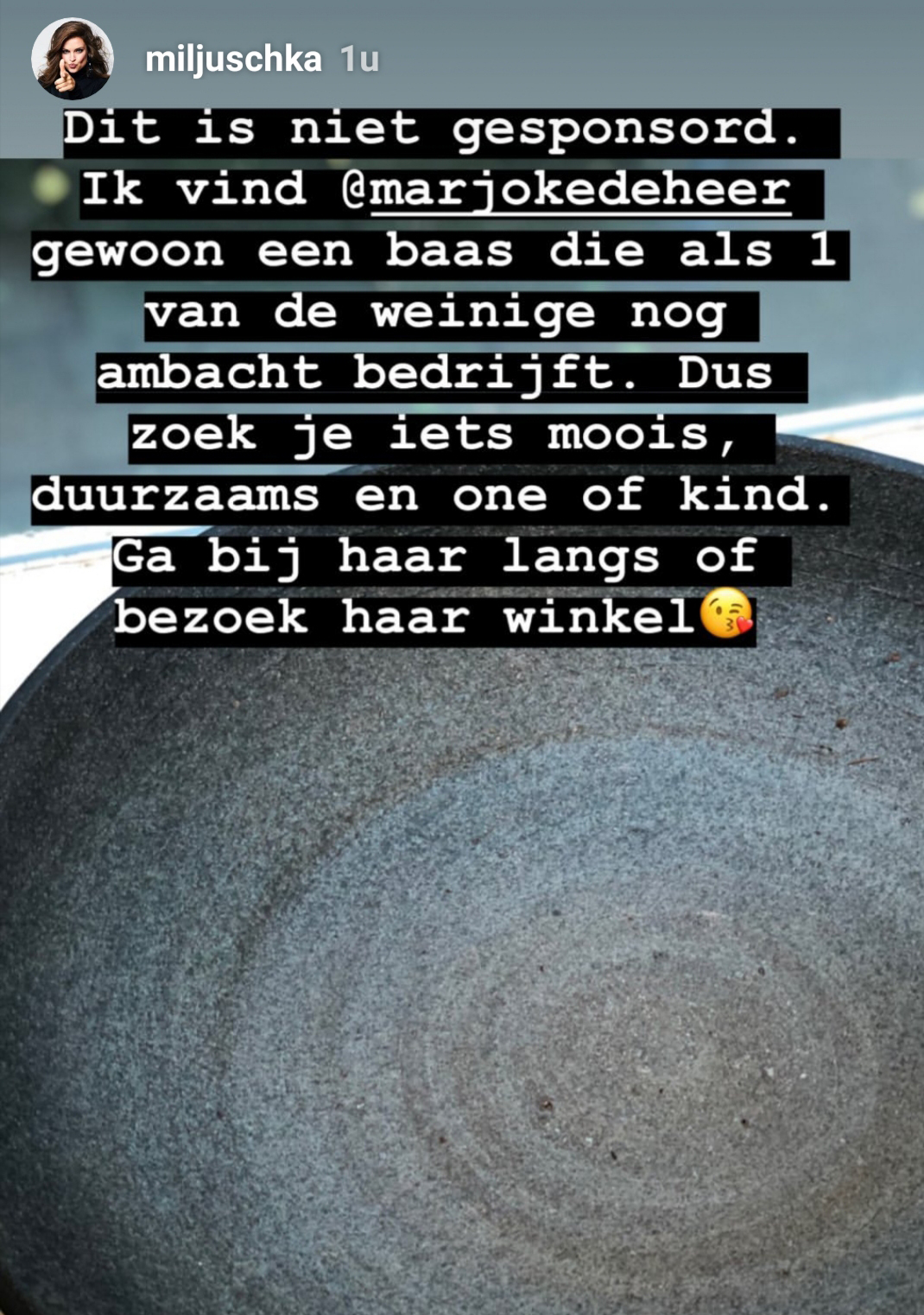 Thanks Miljuschka! I follow Miljuschka on Instagram and happy me:  she likes my ceramics !!
Thanks Donna Hay for your visit at my studio and shop !
Ha Vanja, gefeliciteerd met INDOROCK GOUDEN KOOKBOEK 2019 !
En voor deze winnaar van de Delicious 2019 publieksprijs Rutger Bakt met Masterclass CAKES maakte ik speciale cakeborden. Gefeliciteerd Rutger !