SHOP

Are you in search of a special gift? Visit our shop in Amsterdam (free parking), we are open every saterday and sunday and on appointment or visit my webshop and get inspired here in advance!
Besides my ceramic works – everything 'limited edition or 'one of a kind' we have beautiful jewelery and lovely plaids in many colors!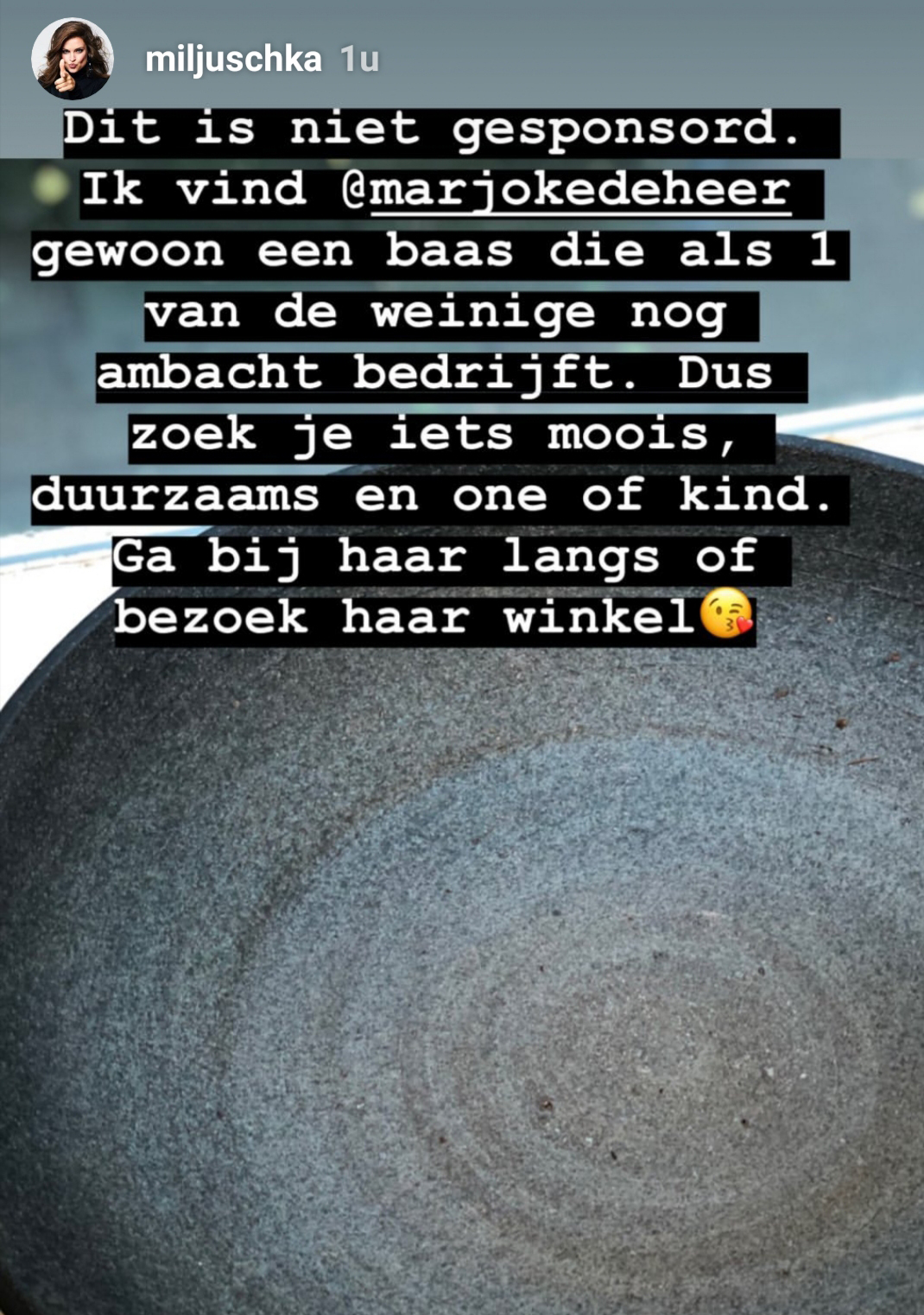 Thanks Miljuschka! I follow Miljuschka on Instagram and happy me:  she likes my ceramics !!